Pongatron! was the very first 'official' game I've created. The creation was a long and interesting process... to say the least. It began with one idea, which grew to another, which then rapidly began to multiply and mutate into something that I no longer seemed to have any control over. It had become a monster with a mind of its own. In the end, Sam Bakenhus (the lone programmer) and I were forced to decapitate the proverbial head of the project (beast) clean off and salvage what we could, lest we lose our very sanity. The end result is 'Pongatron!'. Even though it turned out absolutely nothing like I had planned, this project has taught me many invaluable lessons as far as bringing an idea to life.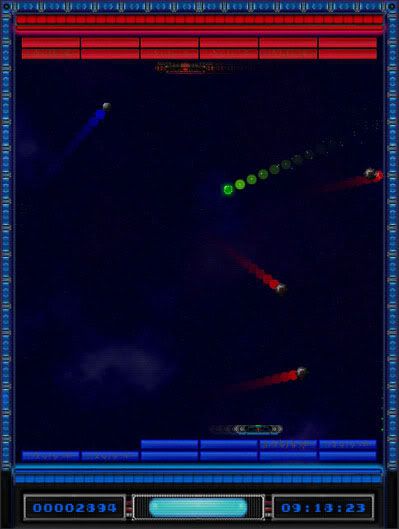 Pongatron began in July of 2009 and was completed by early October. When I had originally started the project I had planned on having it finished in no longer than a month and a half. However, as stated above, this game seemed to want to go in a million directions at once. Trial and error was the name of this game. After months of development, changes, rehashes and do-overs we finally had a product to show. A real life game!
Check out Pongatron! here!